That every person on Earth would have an authentic encounter with Jesus Christ through the power and presence of the Holy Spirit...by Pentecost 2033.
EMPOWERED21 will help shape the future of the Global Spirit-empowered movement throughout the world by focusing on crucial issues facing the movement and connecting generations for intergenerational blessing and impartation.
TO UNITE
the global Spirit-filled movement together intergenerationally for the purpose of seeking a fresh outpouring of the Holy Spirit in the 21st Century.
TO FOCUS
the energy and resources of the Spirit-empowered global church on the harvest and challenges before us.
TO PROVIDE
a platform for addressing the crucial issues facing the 21st century Spirit-empowered church.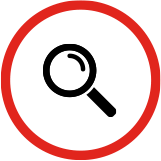 TO DISCOVER
contemporary methods, vocabulary, spiritual grace and relational favor needed for engaging every generation in Spirit-empowered living.
TO WITNESS
greater convergence and collaboration of Spirit-empowered ministries around the world.
Form and serve a global council
of leaders in the Spirit-empowered movement that will give inspirational oversight to the Empowered21 process.
FORM AND SERVE A NETWORK OF INTERNATIONAL REGIONAL LEADERSHIP TEAMS
which are intergenerational, multi-ethnic and broad in denominational/movement representation that will give guidance to the Empowered21 process in their region.
ORGANIZE REGIONAL AND GLOBAL EVENTS
that provide a platform to address the issues facing Spirit-empowered Christianity in the 21st century.
MOBILIZE AND RESOURCE THE GLOBAL SPIRIT-EMPOWERMENT MOVEMENT TO UTILIZE PENTECOST SUNDAY
(and the weeks before it) each year for focused teaching/preaching on the Holy Spirit, inviting every generation to experience Him.
FORM AND SERVE A GLOBAL NETWORK FOR NEXT GENERATION LEADERS
who are empowering future generations in every segment of society including church, family, government, business, education, arts/entertainment, sports and media.
DISCERN, DEVELOP AND DISTRIBUTE A FRAMEWORK FOR SPIRIT-EMPOWERED DISCIPLESHIP
which includes age and stage outcome-based benchmarks of what a Spirit-empowered Christ follower "looks like" and "lives like."
IDENTIFY AND CREATE MODELS AND RESOURCES
for local churches and Kingdom ministries to use in answering the continuing cry for spiritual fathers and mothers.
COMMISSION AND RECOGNIZE RESEARCH
to bring understanding to Spirit-empowered Christianity and serve the movement by focusing on new generations.
DISCOVER, ASSESS AND INTERPRET EMERGING VOCABULARIES
to facilitate connectivity, unity, prayer, worship, resources, etc. that will encourage Spirit-empowered living. This would include the use of video resources, teaching helps, etc.
for local churches and Kingdom ministries to use in answering the continuing cry for spiritual fathers and mothers.
IDENTIFY GIFTINGS AND RESOURCES IN EACH REGION
and provide platforms for these unique contributions to be shared with the global church.
UTILIZE THE EMPOWERED21 INITIATIVE TO CREATE FRESH NEW WAYS THAT KINGDOM MINISTRIES CAN BE BROUGHT TOGETHER
for fellowship and mutual exposure.